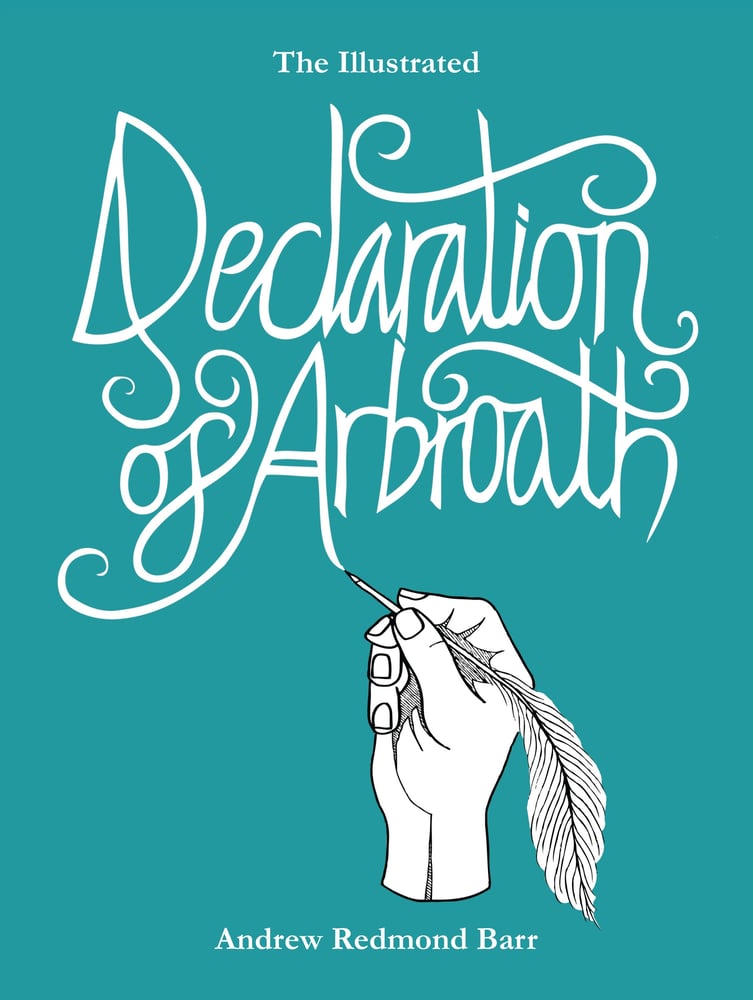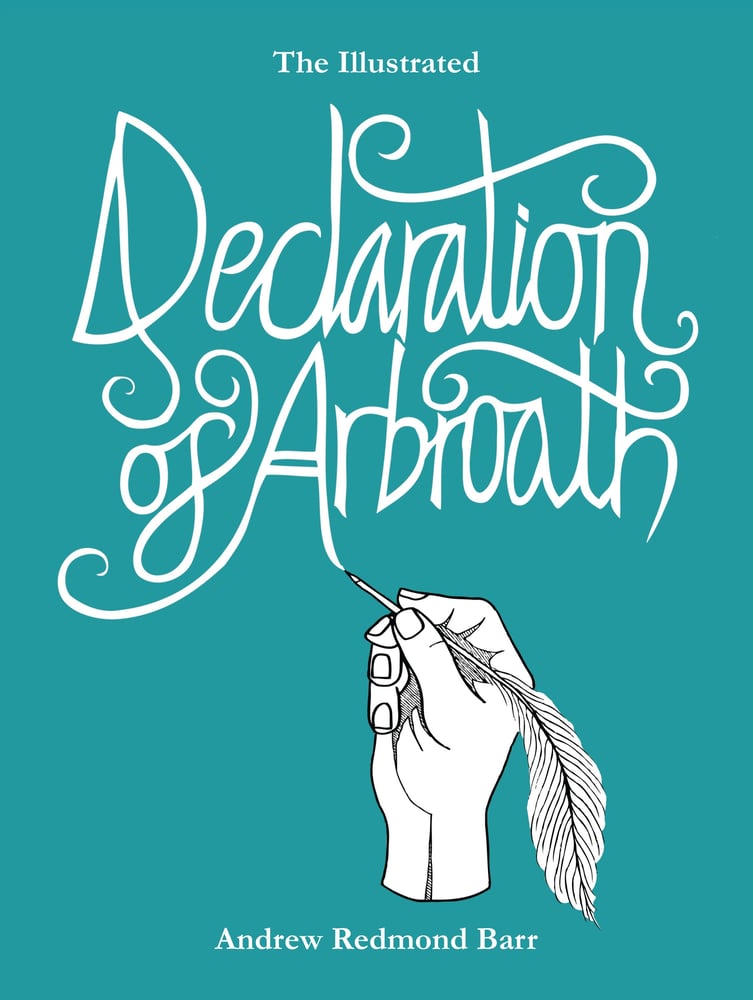 BOOK: The Illustrated Declaration of Arbroath
£14.99
£14.99
For 700 years the Declaration of Arbroath has been one of Scotland's most powerful national symbols. In this book, Andrew Redmond Barr celebrates the Declaration as one of the earliest foundation stones of Scottish identity, and explores its profound impact on modern ideas of freedom and democracy.
'Beautifully illustrated and powerfully argued … a well-researched, feisty, readable and timely reminder of Scotland's distinctive democratic roots.' – Lesley Riddoch
'Andrew tells the story of Scotland's Declaration of Independence with a rare artistic sensibility that is in harmony with the original inspirational document, yet enhances it with the charm and beauty of the illustrations.' – Billy Kay
'It works both as tribute, a reclamation and restatement of its principles in the modern age. A big hat tip to Andrew and the Saltire Society for marking this historic anniversary with this book of gorgeous design and imagination.' - Gerry Hassan
'This book is the work of a keen aesthetic intelligence, characterised by humane sympathy and outward-looking national commitment. It is an investment in matters of value, like the original Declaration itself.' – Alan Riach
'A lively, attractive and accessible account of one of the foundation documents of the polity of Scotland.' – James Robertson
'Every household in Scotland should have this book. Andrew has truly liberated Scotland's liberation document. He has lifted it out from the constrains of academia and put it into the hands of every Scottish citizen.' – Elspeth King
HOW TO ORDER: Click 'Add to Cart', then click 'Cart' on the left-hand side to pay.