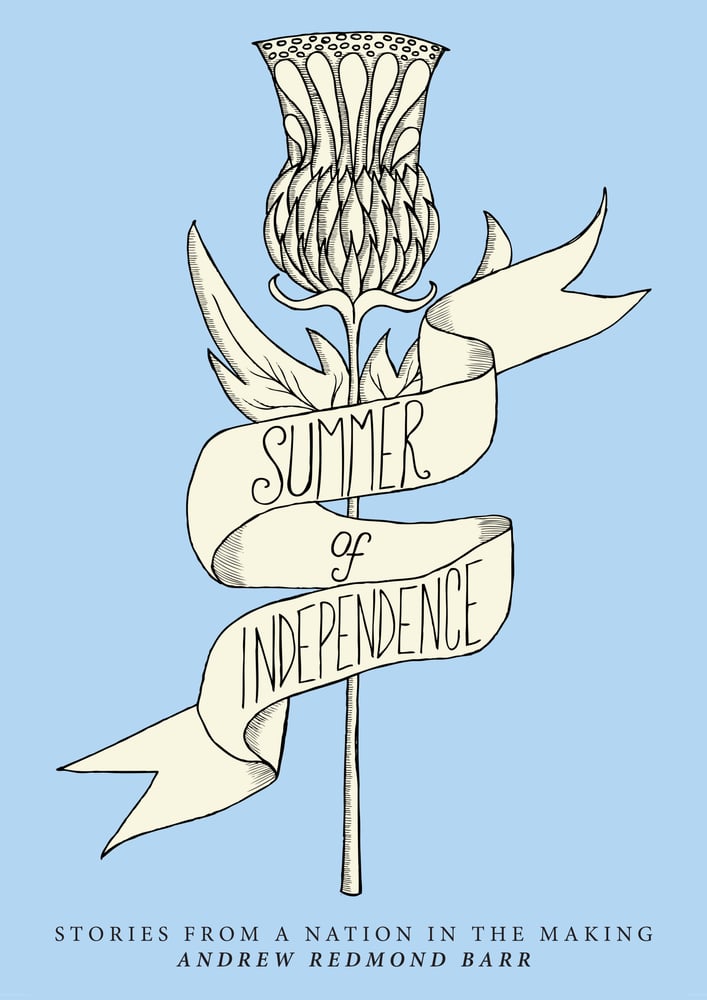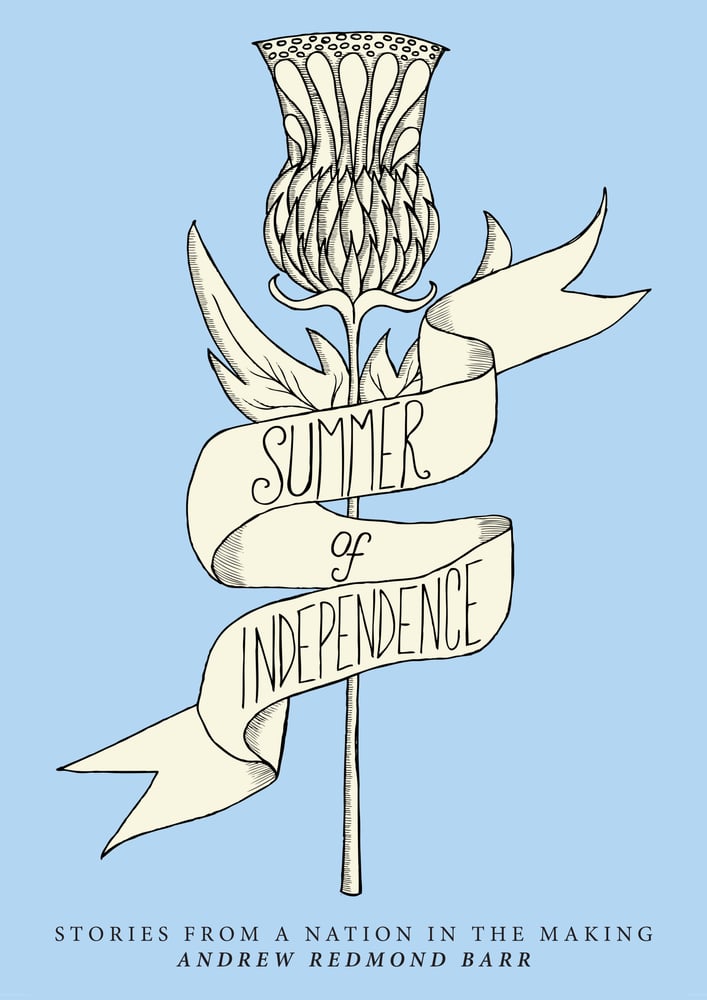 BOOK: The Summer of Independence
£7.99
£7.99
The Yes movement in the run-up to the 2014 Scottish independence referendum was not led by governments, parties or politicians, but by an unprecedented groundswell of passionate, spontaneous and self-organising volunteers. 'The Summer of Independence' (Word Power Books 2016) is the first written account of that period from a grassroots perspective.
'A beautifully written and illustrated journey through the momentous closing stages of the 2014 Scottish independence referendum campaign … An intimate, lucid and poignant insight into the very heart of the Yes movement by one of the co-founders of National Collective.' – Scott Lyall
'Andrew has captured that mood of optimism and joy, when it was all up for grabs, more accurately and powerfully than anything I've ever read … It is one of the most inspiring and resonant pieces you will find on this subject.' – Alan Bissett
'This is the story of a remarkable moment in Scottish history, told with the passion that characterised the movement …. An important contribution to our understanding of what we created, and are still creating.' – Bella Caledonia
'A remarkable book … Andrew has a talent to inspire.' – Ian Hamilton QC
'A compelling and beautifully written account from the frontline … A bittersweet eyewitness view of what it meant to be young, and young-at-heat, during the referendum campaign in Scotland … The writer has a keen sense of power dynamics, history and literature, but more importantly he has imagination and talent. We can have faith in Scotland's future with young writers like this.' – Meaghan Delahunt
HOW TO ORDER: Click 'Add to Cart', then click 'Cart' on the left-hand side to pay.